The wind energy industry faces the serious problem of Leading-Edge Erosion (LEE) of wind turbine blades. Wind blades are eroded and deteriorated by repeated impacts from raindrops, hailstones, and other foreign particles. This leads to a reduction in Annual Energy Production (AEP) and an increase of Levelized Cost Of Energy (LCOE). Erosion levels are even worse in offshore environments where the increased number of wind turbines along with larger blade sizes has led industry professionals to identify LEE as a serious concern.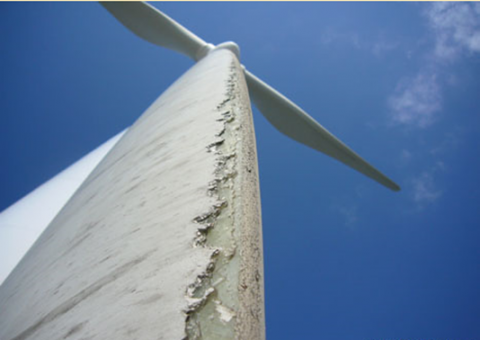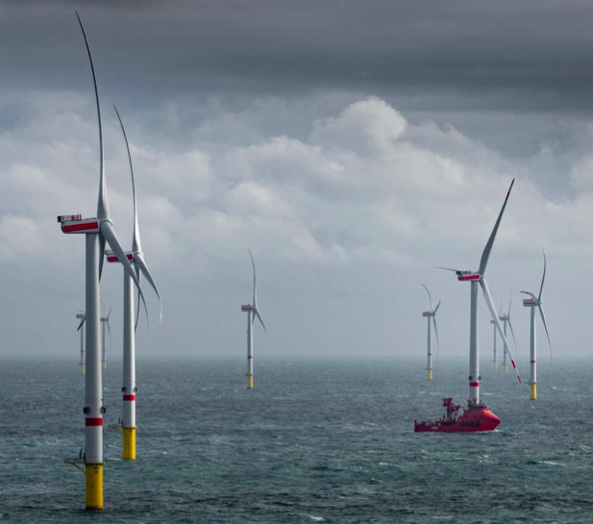 In offshore conditions wind speed is much higher, which makes the impact velocity of rain drops much more damaging. The wind energy market is looking for Leading Edge Protection (LEP), as maintenance costs are increasing with the number of blades already installed. Operations & Maintenance costs represent around 20 to 25% of LCOE. Wind blades generally need to be repaired every 2 to 5 years to reach their 20 years expected life. By lowering the number of repairs required due to LEE operations & maintenance costs can be reduced significantly.
The PDCPD (PolyDiCycloPentaDiene) material is known for its high damage tolerance and toughness. It is an excellent material to make parts resistant to repeated impacts from solid particles. Telene has conducted LEE investigations with PDCPD samples by performing Rain Erosion Testing (RET) at the ORE Catapult according to ASTM G73 and following DNV GL RP 0171. Results confirm excellent impact resistance of PDCPD and exceptional resistance against rain erosion.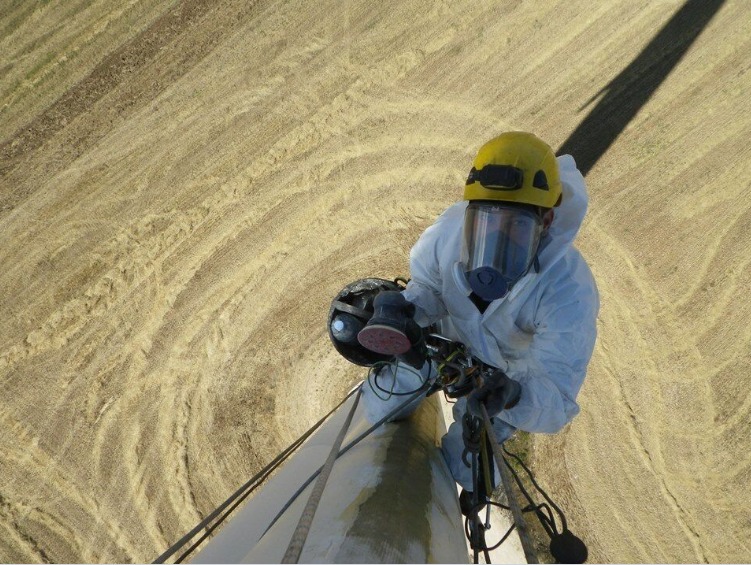 This makes the PDCPD material a strong candidate in Leading Edge Protection (LEP) solutions. Telene is partnering to develop a PDCPD solution to LEE for new blades and existing blades in the field. Feel free to contact us for more details.